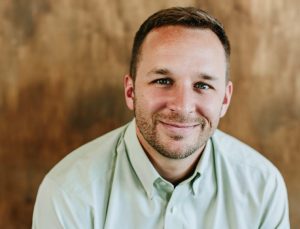 Joshua H. Hargrave, P.E.
President
Joshua Hargrave, a licensed Professional Engineer, graduated Summa Cum Laude and was an Outstanding Graduate from the School of Mechanical Engineering at the University of Louisiana at Lafayette in 2006. Josh has spent most of his career working with heavy fabrications, where he developed a passion for structural engineering. As his career developed, he noticed a need for overlap between mechanical and structural engineering design principles; as such, he focused his efforts on understanding the impacts of each on his design and the projects he worked on. In 2015 he started Simplicit Engineering to establish a remote company that could maintain superior services while allowing employees to work from anywhere and live a life that fits them best. As the company has grown, this business model has allowed Simplicit to recruit the best talent while developing remote strategies that seamlessly support companies from across the nation. Josh continues to enjoy the challenges of his engineering career and working with both his customers and employees to develop the best design solutions.
Licenses & Certifications
Professional Engineering License (PE)
Texas – 113880
Louisiana – 37149
Colorado  –  PE005402
Brenton Sanders, P.E.
Brenton Sanders is a licensed Professional Civil Engineer out of Rochelle, IL, who graduated with a B.S. in Civil Engineering from Southern Illinois University Carbondale with a specialization in Structural Engineering and Land Surveying in 2008. Brenton's structural experience with telecommunication towers, water towers, elevated platforms, rooftop structures, unique equipment structures, and foundation design lends itself perfectly to the structural challenges faced by many industrial facilities. Licensed in many states with extensive experience in IBC, ASCE, and other relevant standards, Brenton brings a level of structural expertise crucial for working with complicated structures in industrial facilities.
Licenses & Certifications
Professional Engineering License (PE)
Illinois – 062-065778
Arizona – 77145
Indiana – PE11400328
Kansas – PE23811
Kentucky – 30190
Maine – PE16268
Minnesota – 51648
New Mexico – 22186
Pennsylvania – PE090820
S. Carolina – 31449
West Virginia – 24077
Wisconsin – 43461-6